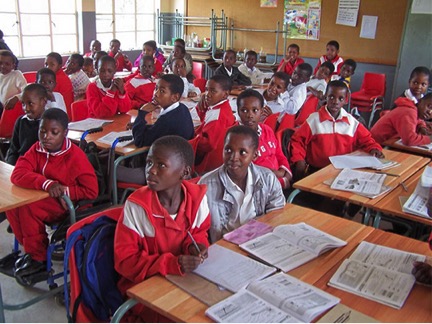 Catalyst for Inclusive Education:
Contributing to inclusive and quality equitable education for all by including children with intellectual disabilities.
 
Inclusion International is mobilizing our global networks and technical expertise to build Catalyst for Inclusive Education, a global knowledge network for inclusive education. With the capacity to respond in real time to issues and opportunities identified by member organizations, Catalyst includes a platform of resources for strengthening inclusive education as well as direct support to projects, training, and consulting at a country level.
This global knowledge network is based on the recognition that Inclusion International's members are core agents of change in their countries, poised to strengthen inclusive education policy and practices via culturally relevant technical support and expertise.
Catalyst assists our members with initiatives that build on larger education reform efforts, and supports the development of leaders to effectively bring about inclusive education, and the inclusion of people with intellectual disabilities and their families.
 
A catalyst is an event or person(s) causing a change. Like a spark that starts a fire, a catalyst by formal definition is designed to increase the rate of a reaction. Catalyst for Inclusive Education aims to advance inclusive and quality education for all, by creating momentum globally to effectively include persons with intellectual disabilities.